New laws introduced by the European Parliament mean that advanced technology systems preventing drivers from falling asleep at the wheel will soon become compulsory.
The state-of-the-art technology, which measures the percentage of time a driver's eyes are closed using a driver-facing camera and sounds an alert should they be getting drowsy, is expected to become mandatory for all cars in just five years.
While some manufacturers have already introduced similar technology able to reduce the speed of the car, the most advanced devices can notify a help centre, prompting them to call the driver before activating an emergency stop should warnings be ignored.
Road casualty statistics show that driver fatigue is a serious issue, contributing to 53 fatal and 351 serious crashes in 2017 – a number that is generally accepted to be an underestimate due to under-reporting.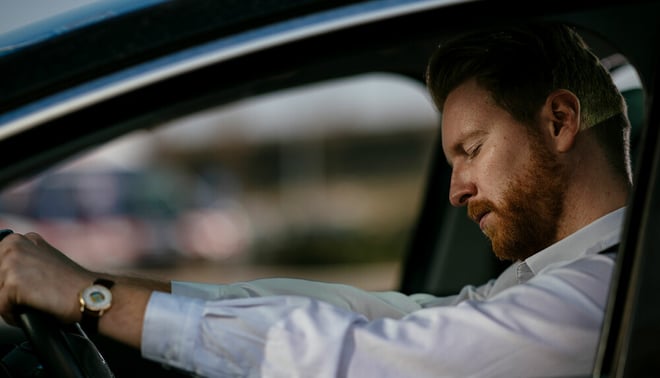 The announcement comes just six months after it was revealed that new vehicles will be fitted with technology to stop drivers exceeding the speed limit by 2022, with Volvo also planning to fit all models with technology to tackle distracted or drunk drivers from 2020.
"Telematics are already a crucial part of the automotive industry, helping to optimise and protect drivers, businesses and dealerships.", said Vince Powell, Managing Director of AX Innovation, AX.
"The possibilities are endless with telemetry, and as the technology continues to develop and become more advanced it's only going to become more important to car ownership - keeping drivers and businesses on the road."